Conflict and Aggression Management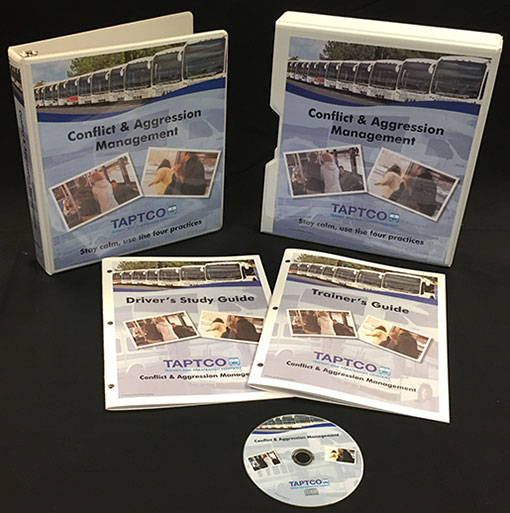 This program teaches the practices of Verbal Judo (as taught in police academies) to help drivers avoid and handle conflicts and aggressive situations. These practices include:
1. People have a need to be respected
2. People would rather be asked, not told
3. People have a desire to know why
4. People prefer to have options over threats
The program shows drivers how to deliver these practices to diffuse many types of conflict or aggressive situations. Program includes a number of actual situations that occurred and discusses both the correct and the incorrect behaviors.
Includes training for the drivers on when to call for assistance and how to stay calm when a passenger is angry, shouting or using profanity.
---
Program Contains:
1. 20 Minute DVD with many stops for discussions
2. Trainer's Guide
3. Driver's Study Guide