Taptco Bus Driver Training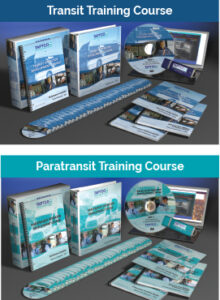 Are you using the most advanced and effective bus driver training materials available? Not all driver training courses are created equally and if you are using an outdated training program, you are putting your drivers and your organization at risk.
Your goal is to find a modern training program that is relevant and engaging. This means a program that teaches defensive driving with a modern behavior-based safety approach that truly makes a difference. Taptco can help.
Our driver training programs feature customized curriculum for transit and paratransit operations. These are the training materials used by the country's best known transit and paratransit companies.
Quality driver training means better trained drivers with better efficiency, improved safety, and fewer problems. Taptco helps you teach drivers how to do the right thing the first time and every time.
Modern Driver Training Programs
Training your drivers with outdated materials increases the risk of:
Accidents…
Missed runs…
Lost drivers…
Late pickups…
Breakdowns…
… All of which lead to unhappy passengers. These out-of-date programs are nothing but VCR tapes filled with mundane lessons nobody cares about. You need a program that is attention-getting – relevant and ready to teach your drivers how to improve their performance.
Successful Bus Driver Training
Taptco's driver training courses help your drivers be:
Safer
More efficient
Friendlier
On-time
This is more than just bus driver lessons. It's a comprehensive transit and paratransit training program. Your drivers are your organization's most important resource. Why put them at risk or send them out onto the road without the skills needed to be a successful driver?
Taptco offers an effective education and training that will greatly improve driver performance. Contact us today to learn more about our bus driver training program.